Registered Investment Advisor - Wealth Manager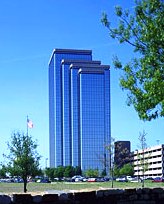 MULVIHILL ASSET MANAGEMENT, LLC
MAM is an independent, stand-alone Registered Investment Advisor firm, based in Richardson, Texas. MAM offers advising, planning and consulting, investing, life and health insurance and other services to individual and institutional clients. As an independent firm, MAM is not captive to any investment or insurance company. MAM is able to provide services and investments to clients through relationships with many of the largest financial services and insurance companies.
MAM core business offering for individuals: MAM provides financial planning, investment portfolio management, life and health insurance and annuity solutions; with trust, estate and contingency planning. MAM ideal clients are family offices, active or retired business owners, professionals, senior business and non-profit executives, academic leaders, department heads, managers and their families. MAM guidelines for a client engagement generally require that a person has planning, consulting or insurance requirements; and has, or has reasonable expectations of acquiring, a minimum of $500,000 of investable assets, which are intended to be managed by MAM. These assets may be held in a combination of family member and retirement accounts.
MAM provides life, health, disability, and long term care insurance polices; for individuals; Insurance Trusts; and Company-Owned Life Insurance. MAM provides insurance services and policies from many of the largest insurance companies. Through provider resources, MAM has extensive pre-underwriting and case experts available for our clients.
MAM institutional products and services: Cash investing on a fee-only DVP basis; executive compensation, pension and retirement plan services; strategy and manager review and selection resources; business consulting and other services.
For investment services, MAM is fee-only, no commissions.
For insurance services, MAM may receive commissions.
Hank N. Mulvihill, Jr., CCM, CWS, CFP has been recognized seven times by the Five Star Award, Wealth Manager, by Texas Monthly.
Click Here for Five Star Award IMPORTANT COMPLIANCE DISCLOSURES
MULVIHILL ASSET MANAGEMENT, LLC sponsors the influential FED FRIDAY Economic Outlook and Risk Management Forum.
Click below to go to
Several ways in which homeowners might use home equity to help strengthen their financial positions in retirement.

A letter of instruction has no formal legal status, but it could be just as important as a will to help loved ones settle an estate.

Two insurance strategies that may help prevent savings from being depleted by the escalating cost of long-term care.

A Stanford University study found that people who feel powerful are more likely to save for long-term goals.
How much life insurance would you need to produce a sufficient income stream for your family?

Knowing your likely life expectancy is an important factor in making long-term financial plans.

Estimate short-term and long-term federal capital gains taxes